Blade & Soul is now live! You can download it for free here and start playing!
Silverfrost Mountains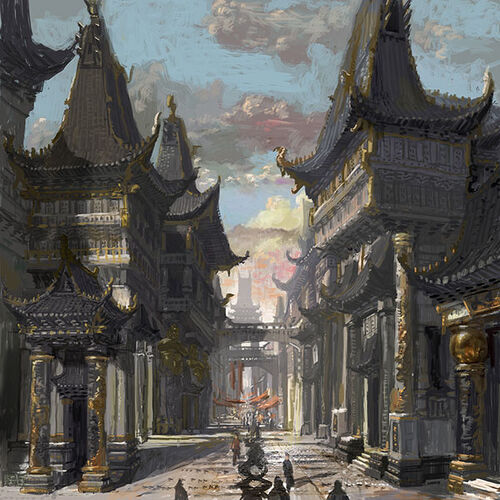 Further north on the Eastern Continent are the Skypetal Plains: gorgeous fields of swaying grass and fragrant wildflowers caressed by the ocean winds. It is home to Zaiwei, capital city of the Talus Dominion, standing as a beacon of wealth and power among nature's bounty. But it is a city endlessly challenged by the thieving Lumang Syndicate, the corrupt Hao Society, and a bevy of powerful monsters who call Skypetal Plains their home.
Beyond the city awaits frozen mountains full of treacherous heights, blistering snowstorms, and ancient temples of long-slumbering gods waiting to awaken once more. But for all the mystery and intrigue the region has to offer, it is the grand capital city itself that holds the darkest secrets.