Blade & Soul is now live! You can download it for free here and start playing!
As part of the Unified Community Platform project, your wiki will be migrated to the new platform in the next few weeks. Read more here.
Ryujo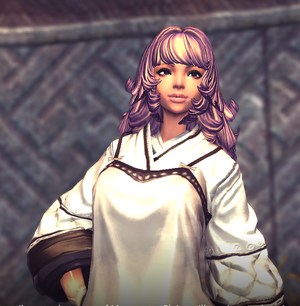 Title: Moonwater Valor Stone Trader
NPC Type: Coin Exchange Merchant
Location: Hogshead Hamlet
Quote: "Those who contribute to the peace of Moonwater Plains will receive good equipment as a reward."