Blade & Soul is now live! You can download it for free here and start playing!
Asura Soul Shield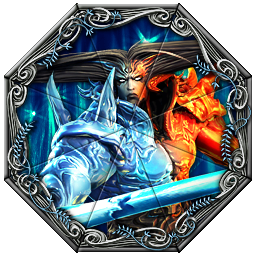 Asura soulshield is a lvl50 offensive soulshield set.
Each piece has its HP + 1 main stat + 1 secondary stat.
Each piece can be max fused using Crafted Silverfrost Critical Soul Shield Primer 8.


Each piece drops from Sogun's Lament 6-men purple dungeon. Dynamic quest chests has a high chance of giving you 1 random piece.

Set Bonuses
HP 2420 | 2940 | 3460
Main stat:

Accuracy - 165 | 201 | 237
Critical - 80 | 101
Defense - 80 | 101
Block - 80 | 101

HP 2540 | 3080 | 3630
Main stat:

Accuracy - 174 | 211 | 249
Critical - 84 | 106
Block - 84 | 106
Defense - 84 | 106

HP 2650 | 3220 | 3790
Main stat:

Evasion - 182 | 221 | 260
Block - 88 | 111
Accuracy - 88 | 111
HP - 880 | 1110

HP 2770 | 3360 | 3950
Main stat:

Defense - 189 | 230 | 271
Critical - 92 | 116
HP - 920 | 1160
Block - 92 | 116

HP 3000 | 3620 | 4280
Main stat:

Evasion - 205 | 249 | 294
Critical - 100 | 125
Block - 100 | 125
Defense - 100 | 125

HP 3110 | 3780 | 4450
Main stat:

HP - 2130 | 2590 | 3050
Critical - 104 | 130
Block - 104 | 130
Defense - 104 | 130

HP 3230 | 3920 | 4610
Main stat:

Block - 221 | 268 | 316
Critical - 108 | 135
Accuracy - 108 | 135
Defense - 108 | 135

HP 3350 | 4060 | 4780
Main stat:

Critical - 229 | 278 | 328
HP - 1120 | 1400
Accuracy - 112 | 140
Defense - 112 | 140