Blade & Soul is now live! You can download it for free here and start playing!
As part of the Unified Community Platform project, your wiki will be migrated to the new platform in the next few weeks. Read more here.
Aransu Sword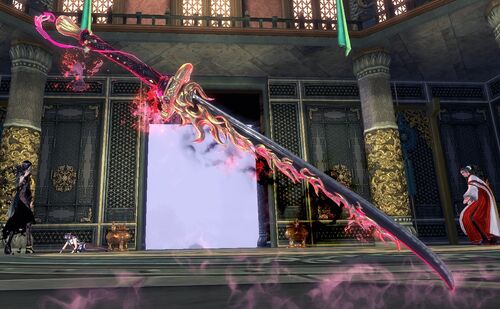 The Aransu Sword is the legendary sword that was wielded by the Aransu clan founder, Zulia Aransu.
It is very carefully guarded along with all of its secrets by the Aransu School Master Sun Quan. After her fall to darkness, Jinsoyun uses the sword to kill Sun Quan before his daughter. The sword's current whereabouts are unknown.